Your dog's anxiety score: 74%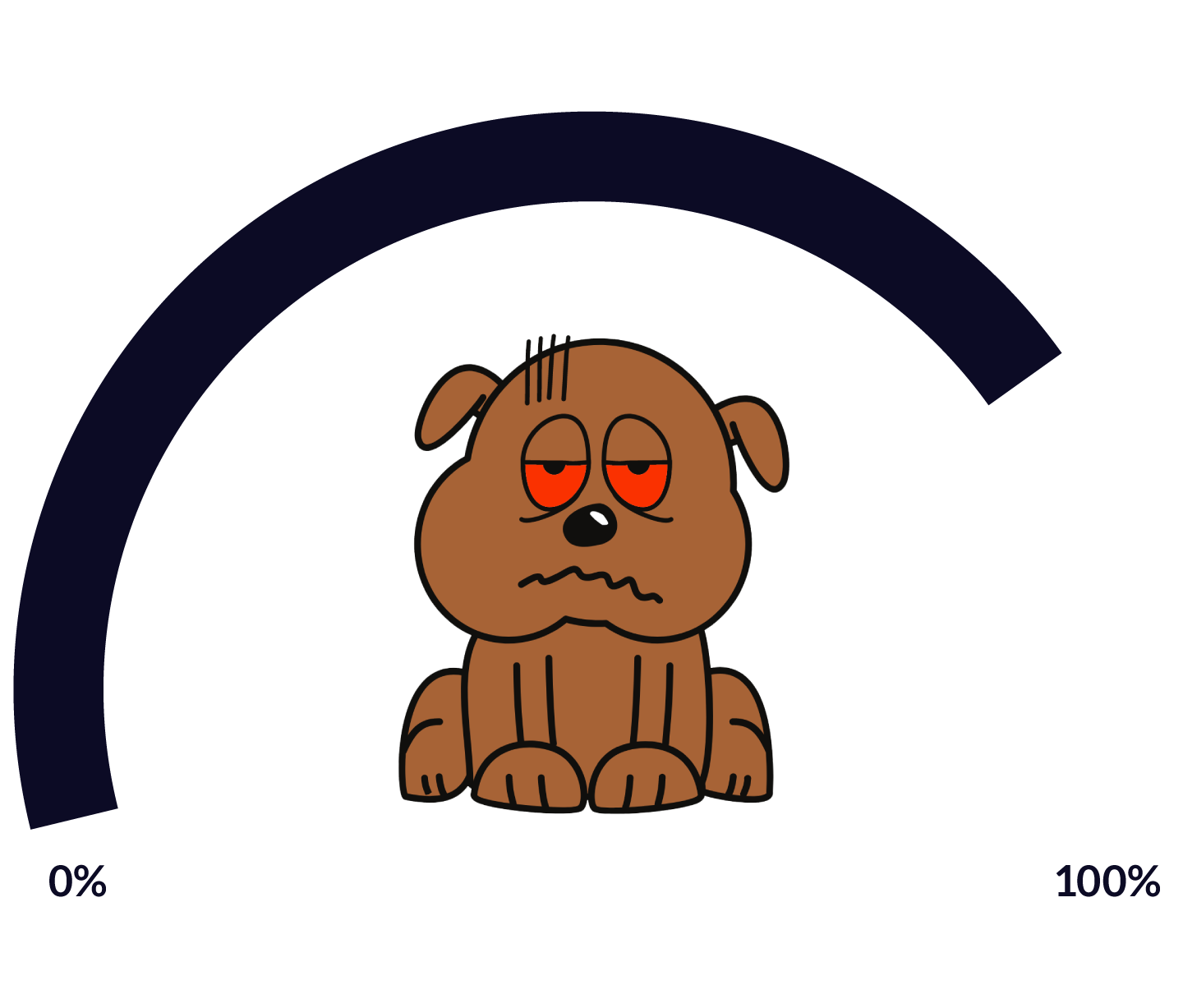 Result: High Possibility Of Dog Separation Anxiety
Don't worry, we've got your back!
Prevent and solve separation anxiety at home by following a 28-day self-pace training program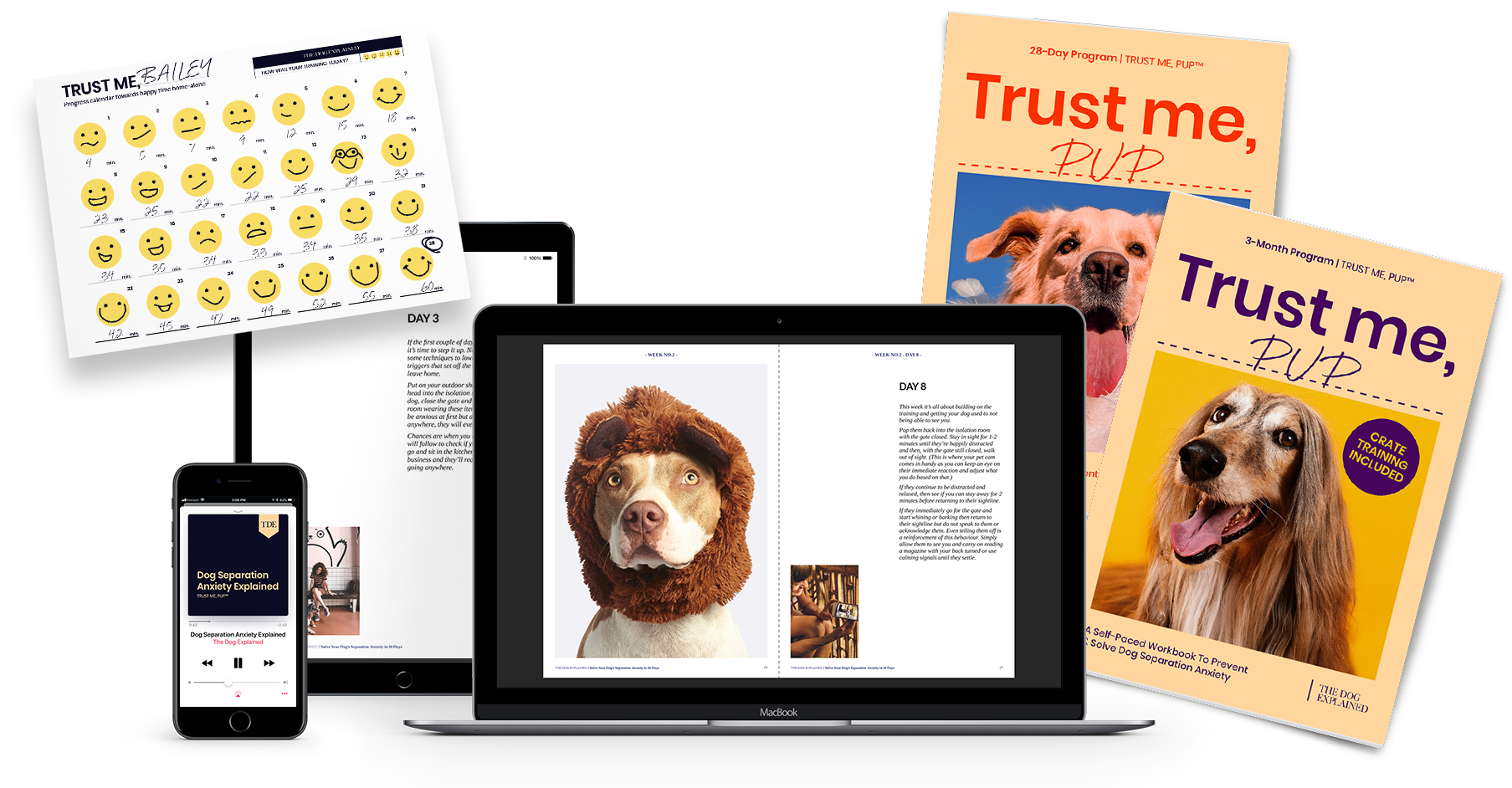 3 reasons to choose TRUST ME, PUP™ self-paced training program:
Cheaper than hiring a private trainer (avoid paying $50-$120 per hour)
A trusted source of information prepared by a team of professional dog trainers (avoid the guesswork if researching online)
Easy to follow for beginners because it's a clear action plan with short daily tasks (avoid reading hundreds of pages of a boring theory which can be found in most books)
4,865 happy dogs and counting...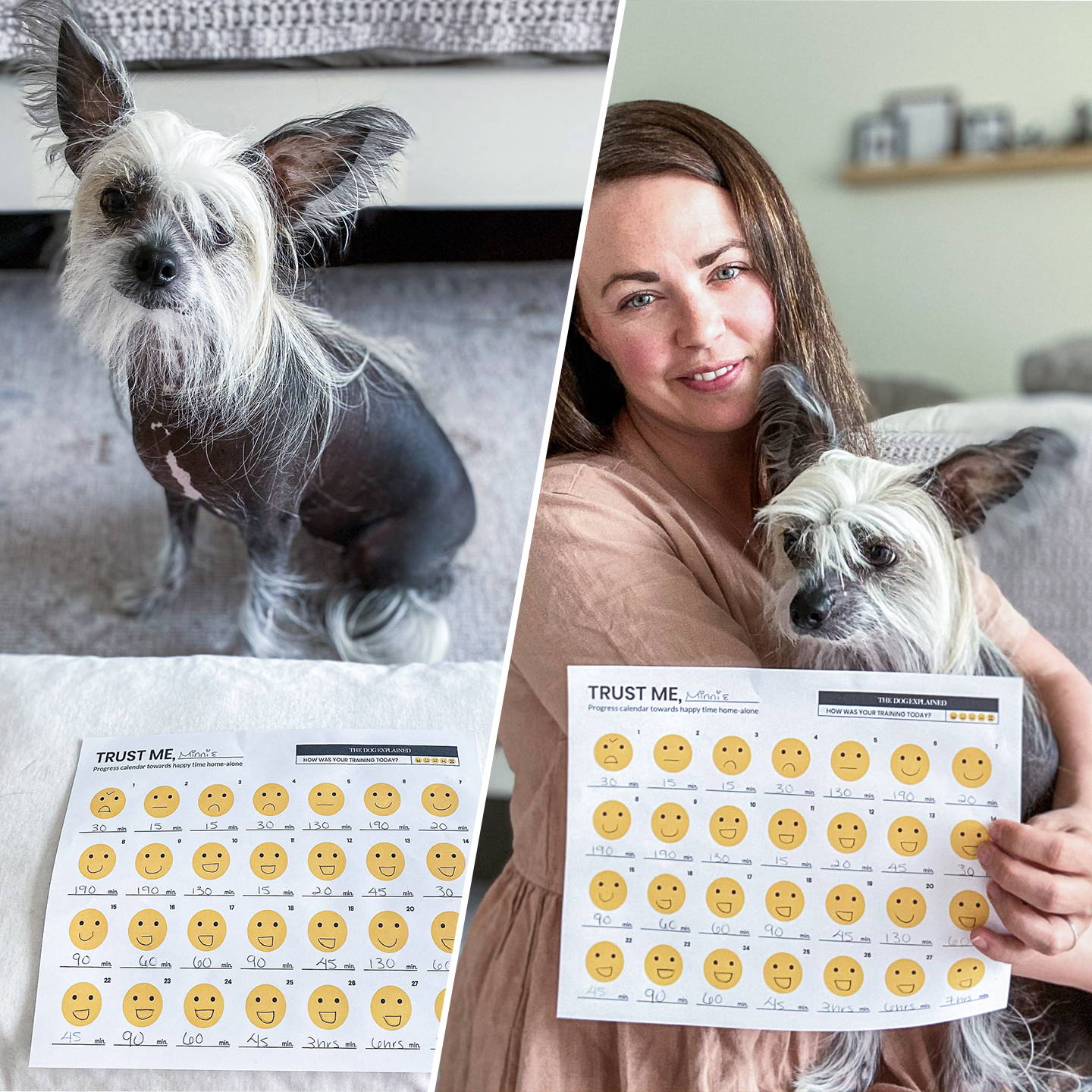 "I've read a bunch of articles online about SA in dogs but still didn't know where to start and how to keep the training consistent. 'Trust Me, Pup' 28-day program was exactly what I needed <3 Thank you!" - A.K.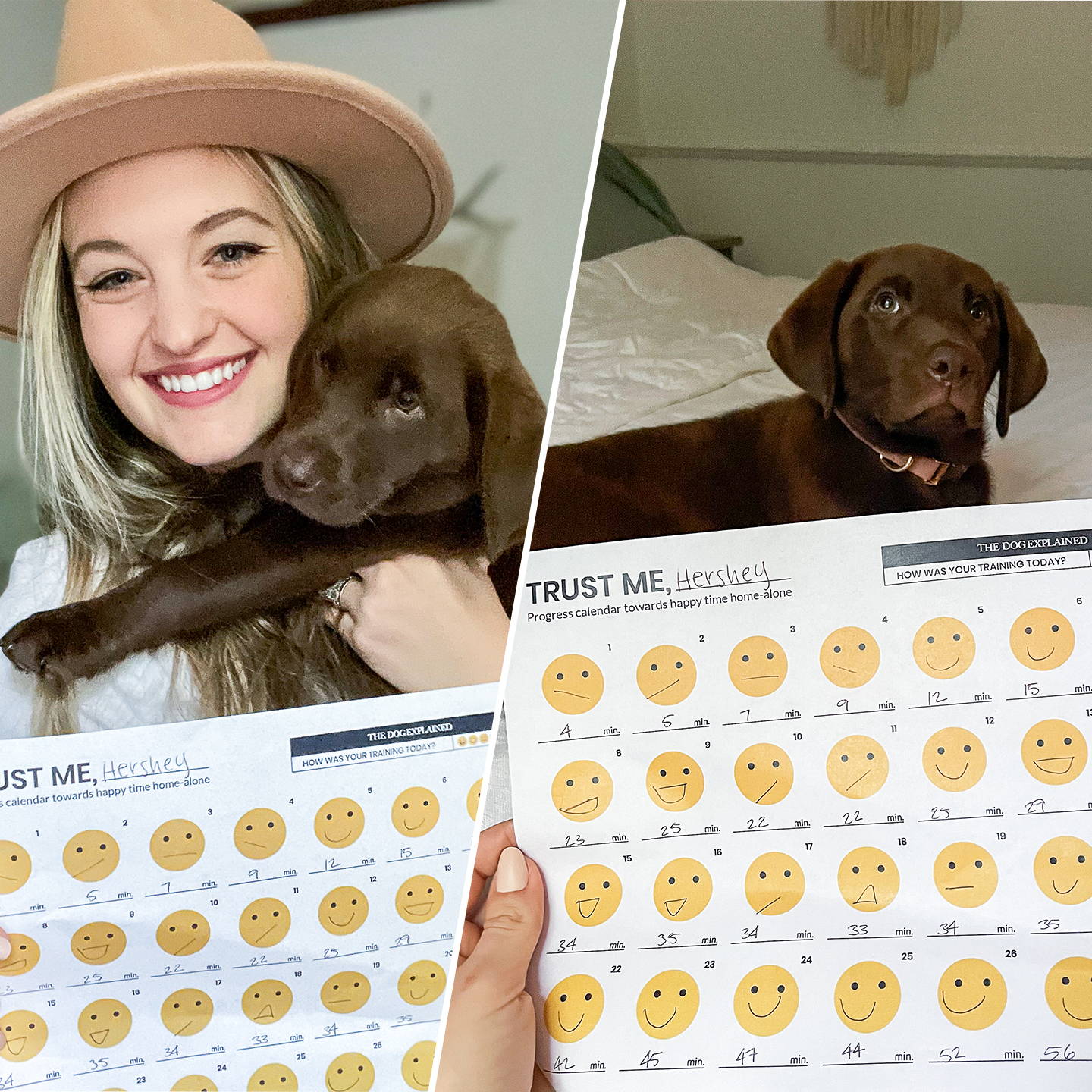 "Before I couldn't even take a shower without my dog scratching the door. Now I can go to get groceries, visit Starbucks with my bff, and come back to my pooch calmly sleeping or playing Kong. I got my life back thanks to this program!" - L.B.
"On day 1 of the training, my pup Moose could stay alone only for 3 minutes… and we reached 70 minutes yesterday! All thanks to Trust Me, Pup program!" - S.H.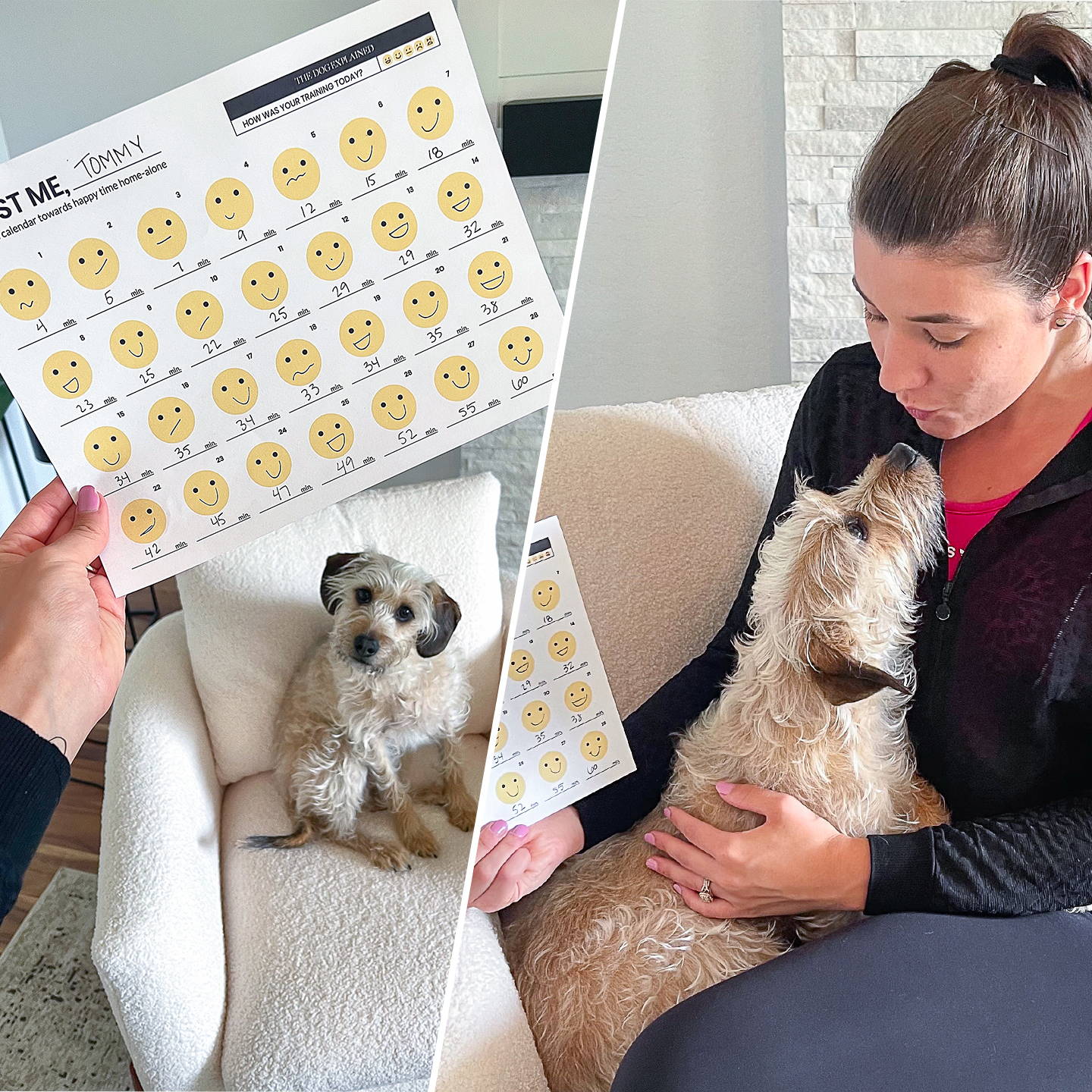 "I lost my job due to lockdown and really couldn't afford to hire a trainer for my 5-month-old Tommy who was suffering from separation anxiety. I feel so lucky for accidentally finding the 'Trust Me, Pup' 28-day program!" - M.H.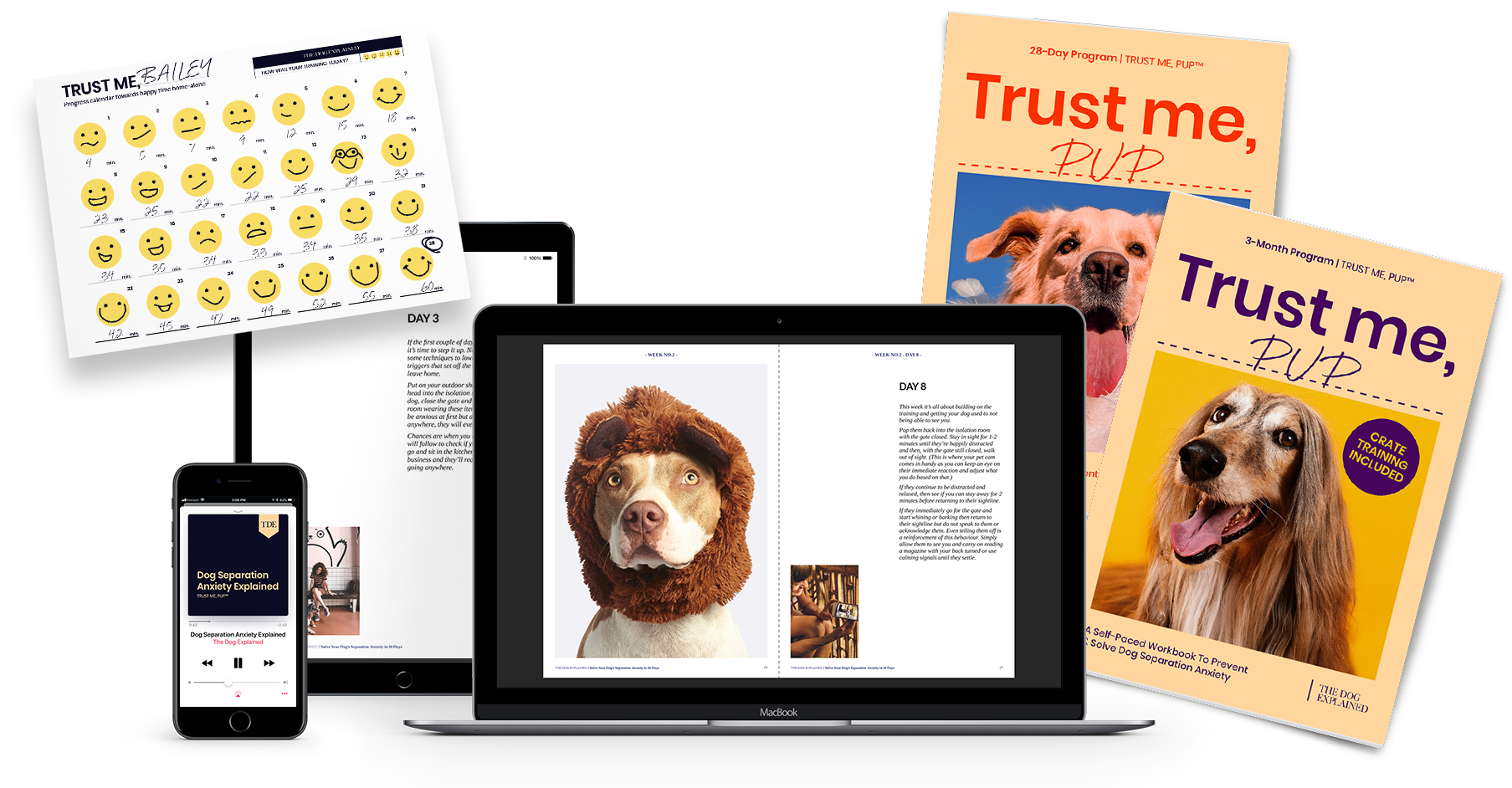 Dogs have been known to break their teeth by trying to escape.

Dogs may develop eating disorders and lethargic behavior.


Dogs tear their nails and skin by trying to get out through the doors.


Dogs destroy doors and breakthrough windows to escape as their anxiety increases.